[
The author of this amazing article is Dr. Vevo
] If you would like to submit an article, or have a question concerning article submission, then let me know throughout the contact page, thanks.
----------------------------------
This question will
stump all Runescape Players
. We are going to find out the answer and reveal it to the world once and for all!
We are about to explore the "
hidden
" side of Jagex in this mind-intriguing article. The sources and evidence you are about to see may or may not be fictional and it entirely depends on whether you would like to believe it or not.
Jagex, the makers of the World Popular Runescape, as you might know, are a well established company that has won numerous awards in the UK. But don't be fooled. Under all these achievements and awards, there is an evil truth.
We are going to present to you the evidences of Satanism, or Illuminatism in Jagex. We are going deep inside the hidden doors to find out the ultimate truth!
1. Location: Barrows
When you're in "software"graphics mode, and you go to the north-east room with the rocks in it, turn your camera north-east and look at the flooring towards the north-east corner of the room. You will see a sign depicting that of Illuminatism. Perhaps it is symbolic, but that's to add effect to the game and to make the barrows seem more realistic.
2. The Prayer Interface: Full of Illuminati Symbols!
The Ancient Staff and it's Symbol :
Ancient means Pagan.
4. The similarity of the Maps in Runescape and the US, Jekyll Island
See the similarity? If not, see the picture below...
5. The Eye of the Illuminati in RUNESCAPE!
This is "The All Seeing Eye" (They Eye outside Gypsy Arie's Tent in Varock Square.)
Notice that THIS IS NOT A STATUE, when you walk by the EYE KEEPS OBSERVING PEOPLE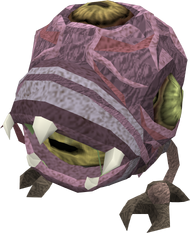 Notice how these monsters are looking down?
This is the photo booth in Draynor; .... Again, this could be "The All Seeing Eye"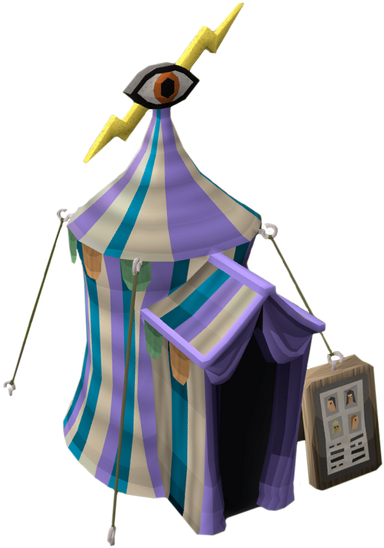 These could be just pure coincidence but who knows?
Masonic Symbol in Court Cases Minigame:
Did you see it? Well the symbol is below:
So we have come to the end of this mind-boggling article. You maybe believe or not this content. But, the truth may come out sooner or later...
Adios!